Social Economic Council staff members complete certified Governance, Leadership & Context program.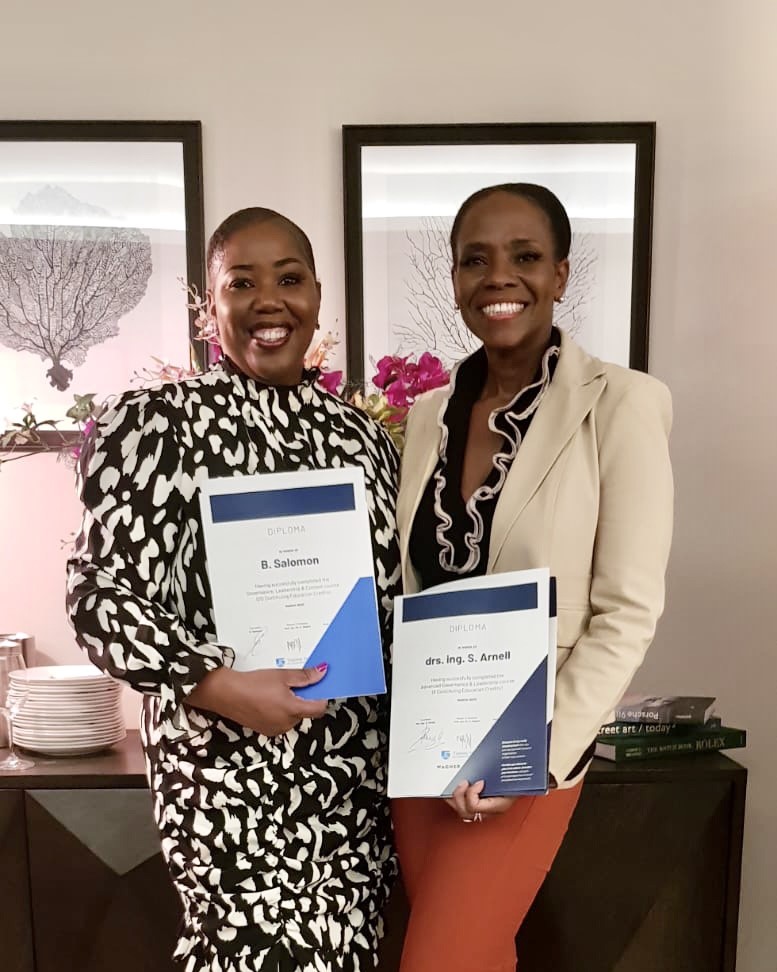 On behalf of the Chairman, management, and staff at the Social Economic Council (SER), we would like to congratulate drs. ing. Sharon Arnell and Ursela Salomon on successfully completing their Postgraduate program Governance, Leadership & Context from the institution Wagner & Company. At the SER the professional development of staff remains a key priority for the organization, it is meant to improve staff skills and knowledge so they can progress in their overall career path.
The Postgraduate Governance, Leadership & Context program focuses on the context in which the organization finds itself, the various roles it entails within the system of governance, what this means for the cooperation between the executive and the supervisory board, and the relationship with the various stakeholders. These concepts are explored in accordance with the international Environmental, Social, and Governance standards (ESG). The classes were facilitated by Prof. mr. dr. Frank Kunneman, professor civil law and corporate governance UoC, lawyer and partner. Prof. drs. Philip Wagner CBM, professor global economy & governance ICUC. Wagner & Company is an institution for higher education recognized by the Dutch government.