SER presents 2018 Annual Report to Parliament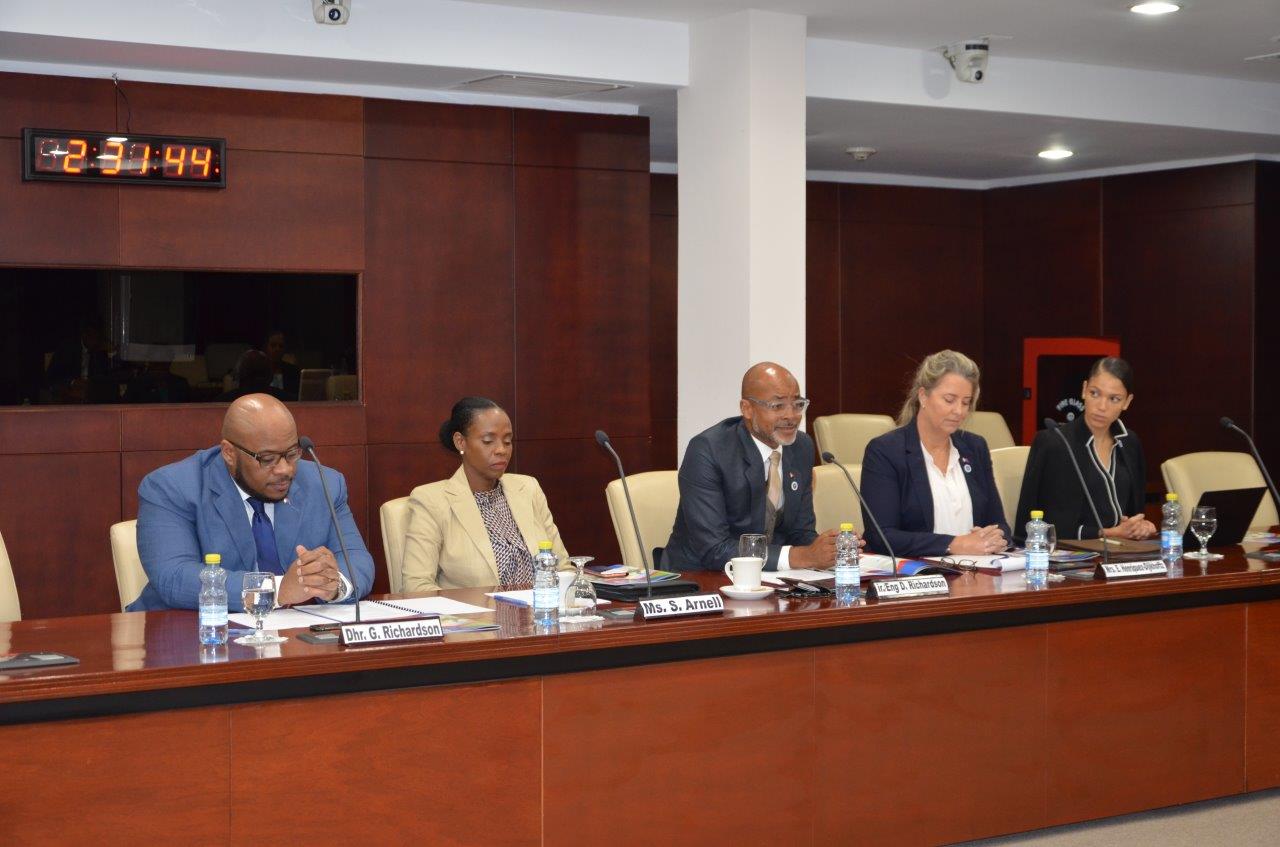 On Wednesday, January 22nd, 2020 the SER presented its 2018 annual report to Parliament.
Pictured from left to right: Mr. Gerard Richardson (SER Secretary General), Ms. Sharon Arnell (SER Senior Policy Advisor), Ir. Damien Richardson (SER Chairman), Ms. Eveline Henriquez-Dijkhoffz (SER Vice-chairwoman), and Ms. Carla Vlaun (SER Policy Advisor).