SER elects Damien Richardson as Chairman, Eveline Henriquez-Dijkhoffz elected as Vice-Chairwoman.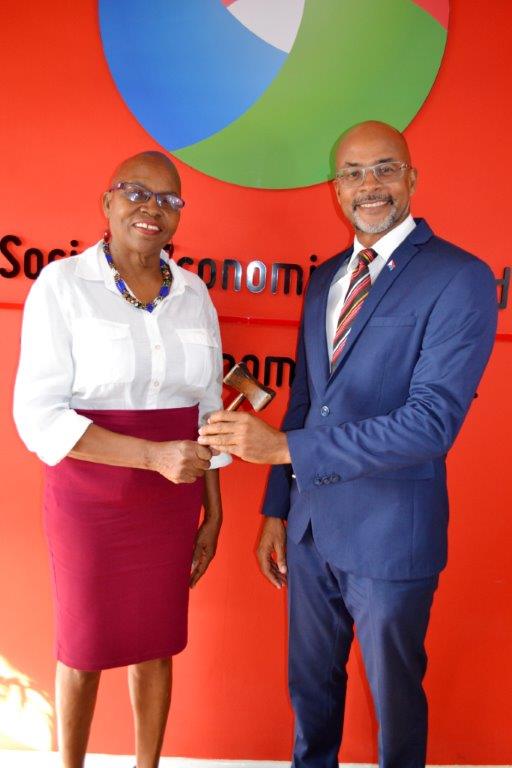 Mr. ir. Damien Richardson was elected Chairman of the Social Economic Council (SER) by his fellow board members during their board meeting of Thursday, December 7th, 2017.
ir.Damien Richardson takes over the position from former Chairwoman Oldine Bryson-Pantophlet, who bid farewell to the SER on April 30th 2017. On May 1st 2017, the three-year tenure of the former SER council came to an end. A new nine member council was installed by national decree on October 23rd 2017. Damien Richardson serves an independent expert (kroon lid) on the council.
Born on the island of Sint Maarten, Damien Richardson is no stranger to our community. Damien graduated with honors and a principle mark of ten (10) for his Master of Science in Architecture in 2002 at the Technical Universiteit (TU) in Delft, Netherlands. He returned to the island in January 2007 and worked as the Department Head of VROMI from 2007 and 2008 managing both the Building Permits and the Policy Development Department. Damien is currently the Managing Director of Richardson Plus, and teaches courses on Caribbean Metropolitan Architecture (CMA) at the University of St. Martin (USM).
On the same day, Mrs. Eveline Henriquez-Dijkhoffz was elected as Vice-Chairwoman of the SER by her fellow board members. Mrs. Henriquez-Dijkhoffz takes over from former Vice-Chairman Mr. Dwight Williams who resigned from the council in October. Returning for a third term, the businesswoman serves as a member representing the employers from the Sint Maarten Hospitality and Trade Association (SHTA). Mrs. Henriquez-Dijkhoffz is an active member in our community. Besides her role on the board of the SER, Mrs. Henriquez-Dijkhoffz is a proud mom of two, together with her husband they own their own business. The terms of the Chair and Vice-Chair will come to a conclusion on April 30, 2020 at which time the tree year tenure of the entire SER council comes to an end.