SER board up and running, working on serval advices.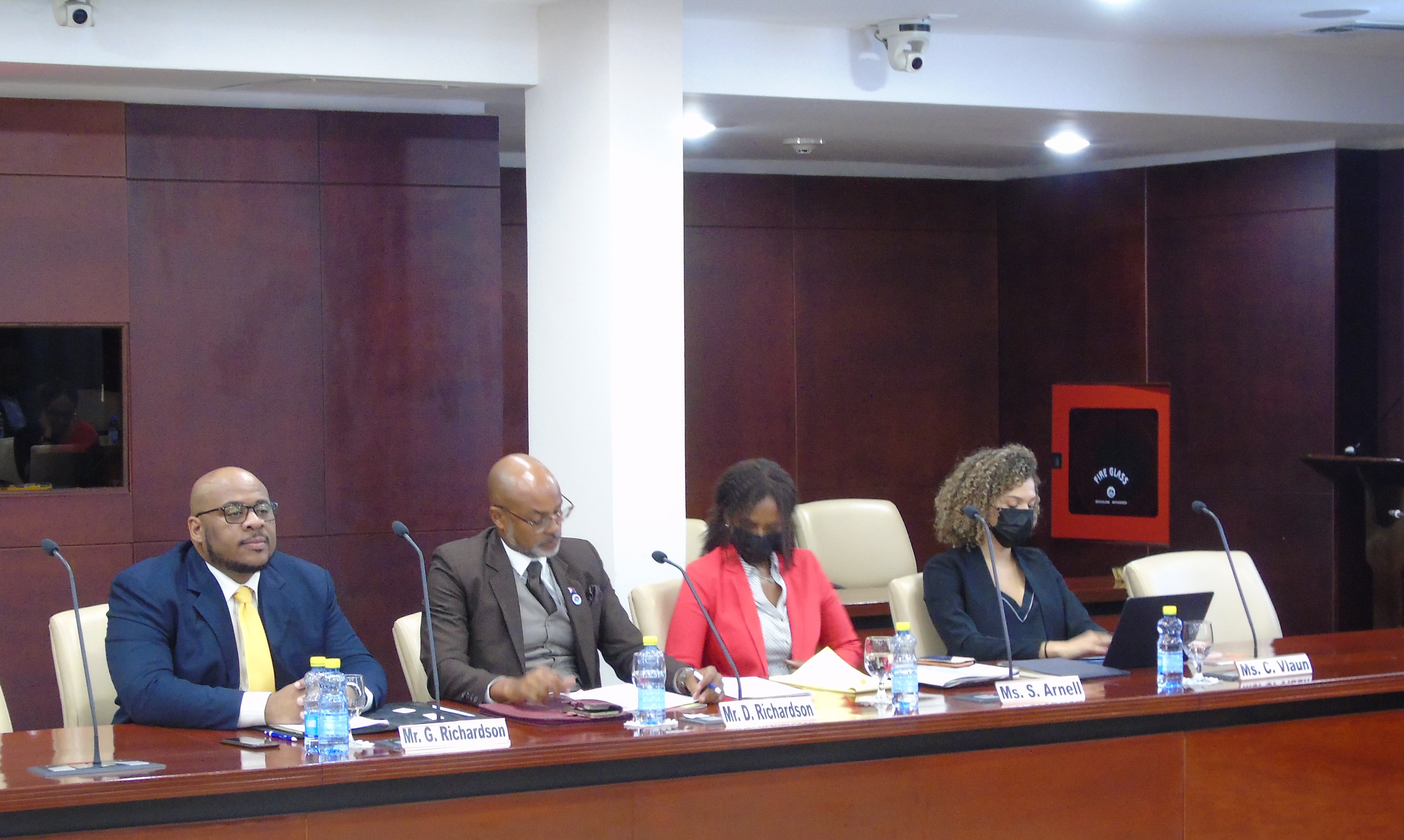 PHILIPSBURG–The board of the Social Economic Council SER is up and running and the entity is currently working on several pieces of advice, Chairman Damien Richardson told Members of Parliament (MPs) during a meeting of the Central Committee of Parliament on Monday.
Richardson and his team were in Parliament to present SER's 2020 Annual Report. Richardson said the report is not as extensive as it would usually be due to the COVID-19 pandemic and the board not being active for three quarters of the year 2020. Only activities from the first part of the year have been incorporated in the report, Richardson told MPs. In responding to questions posed by MPs during the meeting, Richardson said the SER is fully functional at the moment. He said the ninth member has been appointed. SER held its first meeting on August 19, and elections were held to appoint a Chairperson and Vice Chairperson on August 23. The board has had about six meetings since then.
SER, which functions as government's advisor on social and economic policies. The ninth member, we will just continue the flow," Richardson said. One of SER's challenges is data. However, SER works with different partners and institutions, to obtain the relevant information it needs to compile its advice. SER is currently working on several pieces of advice. These include the draft legislation related to an increase in the wage limit established in the sickness insurance ordinance. SER received it on September 20. This was an urgent request from government. SER is also working on advice related to the minimum hourly wage increase and is also working on formulating the structure to prepare an advice on the cost of living. Obtaining data for this advice, Richardson said, is a challenge, however SER is working on how to successfully provide advice on this subject. Also on the table is a request for advice about lottery booths and wage indexation. In terms of unsolicited advices, SER, in its spare time, is working on advice on immigration, tax reform and preventative health care