SER Sint Maarten re-elected to the International Board of AICESIS.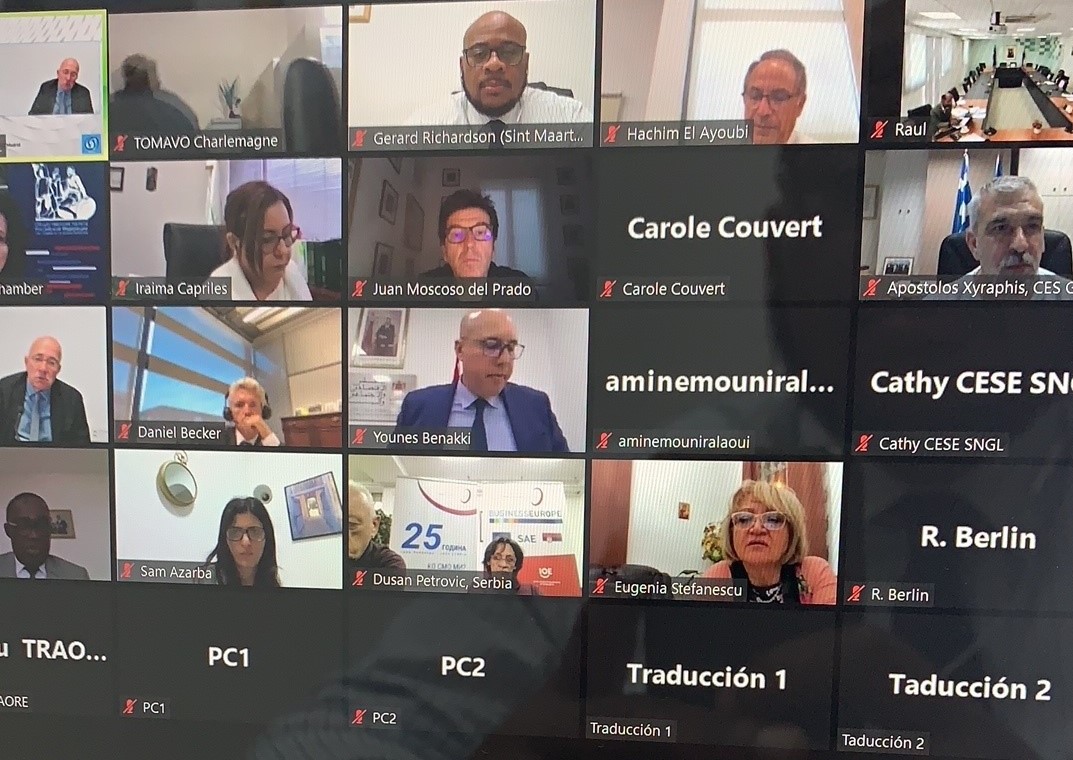 On Wednesday, October 27, 2021, the Social Economic Council (SER) of Sint Maarten was re-elected to the international board of the International Association of Economic and Social Councils and Similar Institutions (AICESIS) during its General Assembly in Abidjan, Côte d'Ivoire. AICESIS is a worldwide organization representing more than seventy (70) member states from four (4) different continents. AICESIS functions as an important international organization for social and economic policy.
In Abidjan various countries gathered to discuss social and economic topics, exchange best practices, and plan future activities. Due to the ongoing COVID-19 pandemic the AICESIS organized a hybrid meeting. Hybrid meetings are meetings or events that feature at least one group of in-person/face-to-face attendees connecting virtually with other meeting attendees. SER Sint Maarten made use of this opportunity to participate online.
The meeting was chaired by interim AICESIS president, Dr. Eugène AKA AOUÉLÉ. The president welcomed the members and explained that due to the ongoing COVID-19 pandemic, the 2019- 2021 presidency of the Council of Côte d'Ivoire was met with many challenges. The regular planned activities of AICESIS were affected by the passing of his predecessor former AICESIS president Charles Koffi Diby.
During the General Assembly, the members of AICESIS voted to install the new board for the years 2021-2023. SER Sint Maarten was reappointed to the board of AICESIS for a third time. Sint Maarten represents the region of Latin America and the Caribbean along with the members Curaçao and Guatemala. The president of the Russian Civic Chamber, Ms. Lydia Mikheeva was elected President of the international board of AICESIS. The members also utilized the opportunity to elect a new Secretary-General, Mr. Apostolos Xyraphis of the Economic and Social Council of Greece. Mrs. Miloushka Ramsay of SER Curacao was re-elected as Vice Secretary-General representing the region of Latin America and the Caribbean.
SER Sint Maarten's participation in the AICESIS meeting, serves as another example that international organizations continue to recognize Sint Maarten as an autonomous country.